Some Things Are Best Left To The Pros
Get Your Business On The First Page Of Google Today!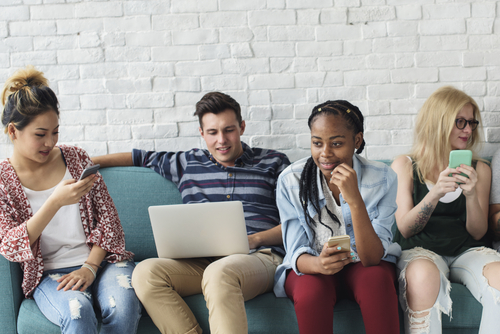 Target The Consumers That Are Searching For A Product Or Service That You Offer
Whether you're currently running a Google Ad campaign or not, get a free consultation from one of our experts. In fact, we have 20+ years of employment experience at Google right in our office. Believe me. We know our way around the Google Ads platform and have a track record of increasing the efficiency and conversion rate of Google campaigns.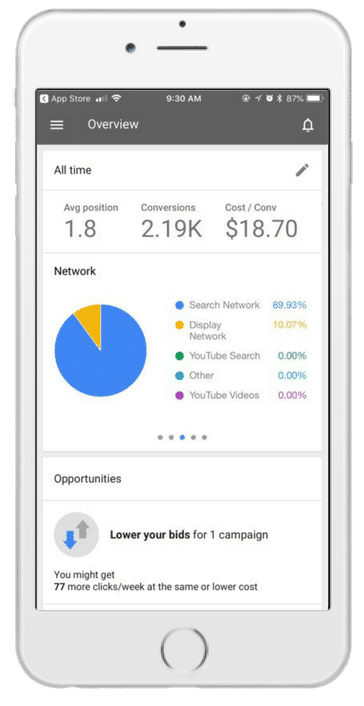 Get Found By High Intent Users
If you've ever wondered how you can become one of the top search results on a Google Search, we have the answer. Now, what you've been told in the past about how SEO can help get your business to the first page of a google search is still true… But, that could take a very long time. As a business owner you need to get to the front page of google, TODAY. The first 3 results above organic search results have shown to receive 41% of the clicks on any given page.
So why is showing up on an unbranded search so important? 92% of buyers report they used a google search, or something like it, before making their purchase decision.
Our team of Google Experts research your business and find the best keywords and search phrases to best suit the results you're looking for. Different keywords may have different prices based on how competitive other businesses are bidding on them. However, often times, a high bid means high value.
We could spend tie talking about how our team is truly amazing when it comes to paid search advertising (which they are). However, what really sets us apart is that we build & manage our clients' campaigns as if they are our own.
When you partner with us, you get a dedicated account manager who is an expert in their field. They will help you achieve your goals whatever they may be. Just read some of our Client Success Stories & you'll know what we mean.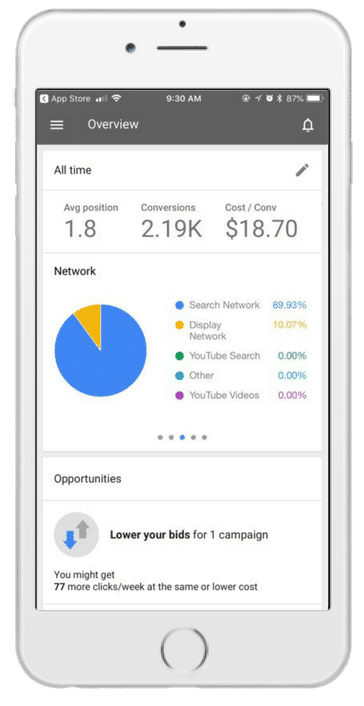 Google Campaign Research
The key to a successful partnership is to understand who you're working with. This is why TAPLocal's team of experts puts in the extra time to learn about your business. Often times Google Search Ads don't work, not because of a lack of budget, but because of a lack of understanding the product. If you're currently running a Google Search Ad, wrong keywords or search phrases are costing you money.
Google Ads Budget
News Flash! You're in business to make money…and so are we! Luckily, we aren't the ones who set the bid cost on certain keywords or search phrases. This is why determining your budget, along with how you want to be found is so important. We don't want you to overspend, and we don't want you to underspend and waste money. Our goal is to maximize the efficiency of how your money is spent on ever Ad Campaign.
Google Search Ad Creation
Ever tried to build a Google Ad? We have! And we're pretty good at it too. Taking into account your business, your budget and your goals sounds easy at first. However, marrying it into an ad isn't always as easy. Unless you leave it to us.
Ad Optimization
Google search ads aren't different than any other part of your business. They require constant attention, management, and changes in order to produce results. TAPLocal understands your time is limited which means we're constantly looking for ways to improve campaign results for you.
Hear From Some Of The 10,000+ Businesses That Are Killing It!
What Our Clients Have To Say...
"Brandon from TAPLocal was a God Send! Was able to get my business pointed in the right direction for my digital presence. I'm amazed at the amount of value you get for the price with TAPLocal! Thanks again and looking forward to the future."
Customer 7 Of TapLocal Marketing Puerto Rico
Bryce Media
Ready To Reach Your Full Potential?