The Only Local SEO Tool You Need
Take Control Of HowYou Show Up Online
Place your business in 20+ search engines, maps & apps, generate more reviews & protect your online reputation.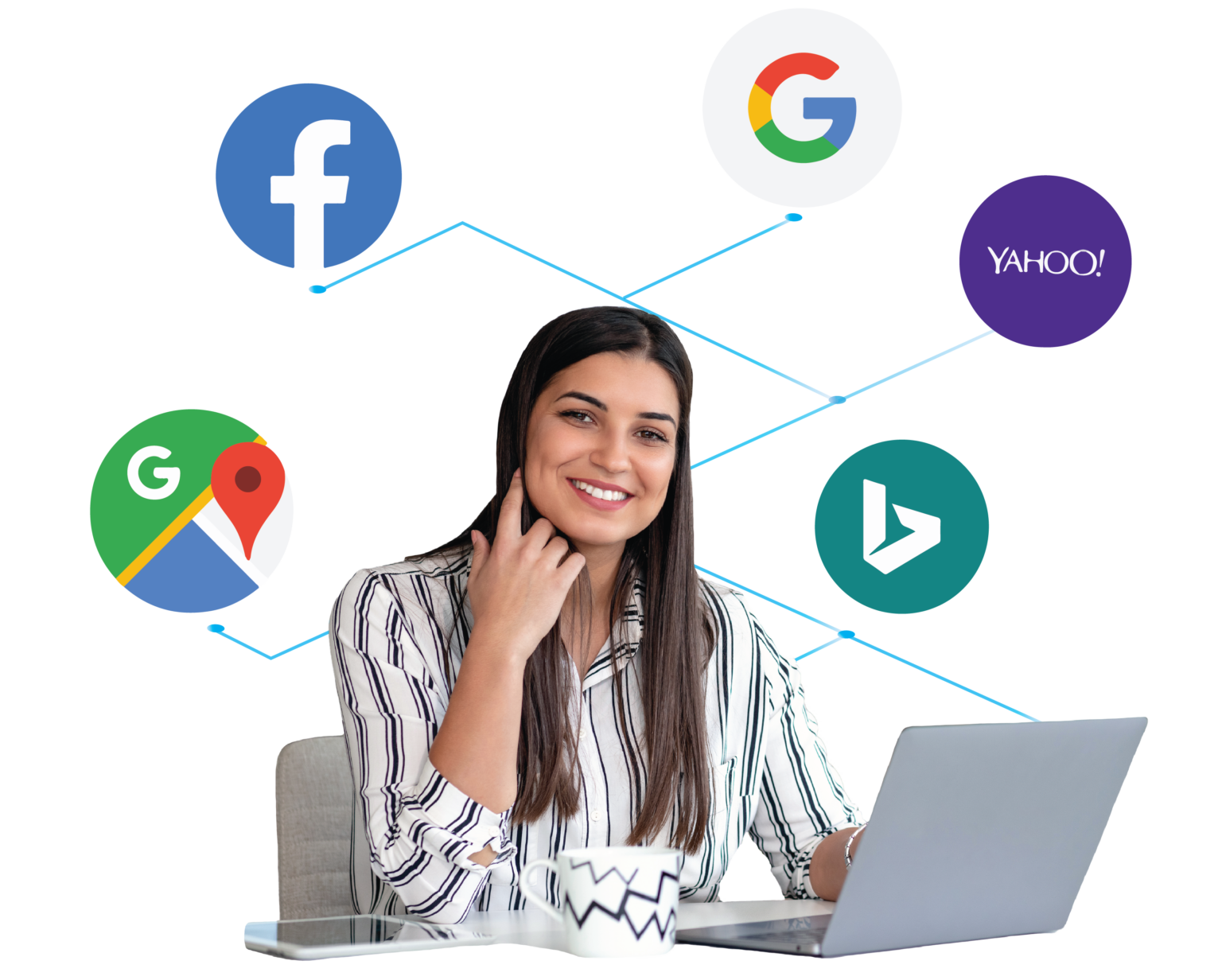 Rather speak with a local business expert?
We'll use your email to make sure that you get trial access to our dashboard, but if you want to take a look at our 'legal stuff', you can view our legal page here.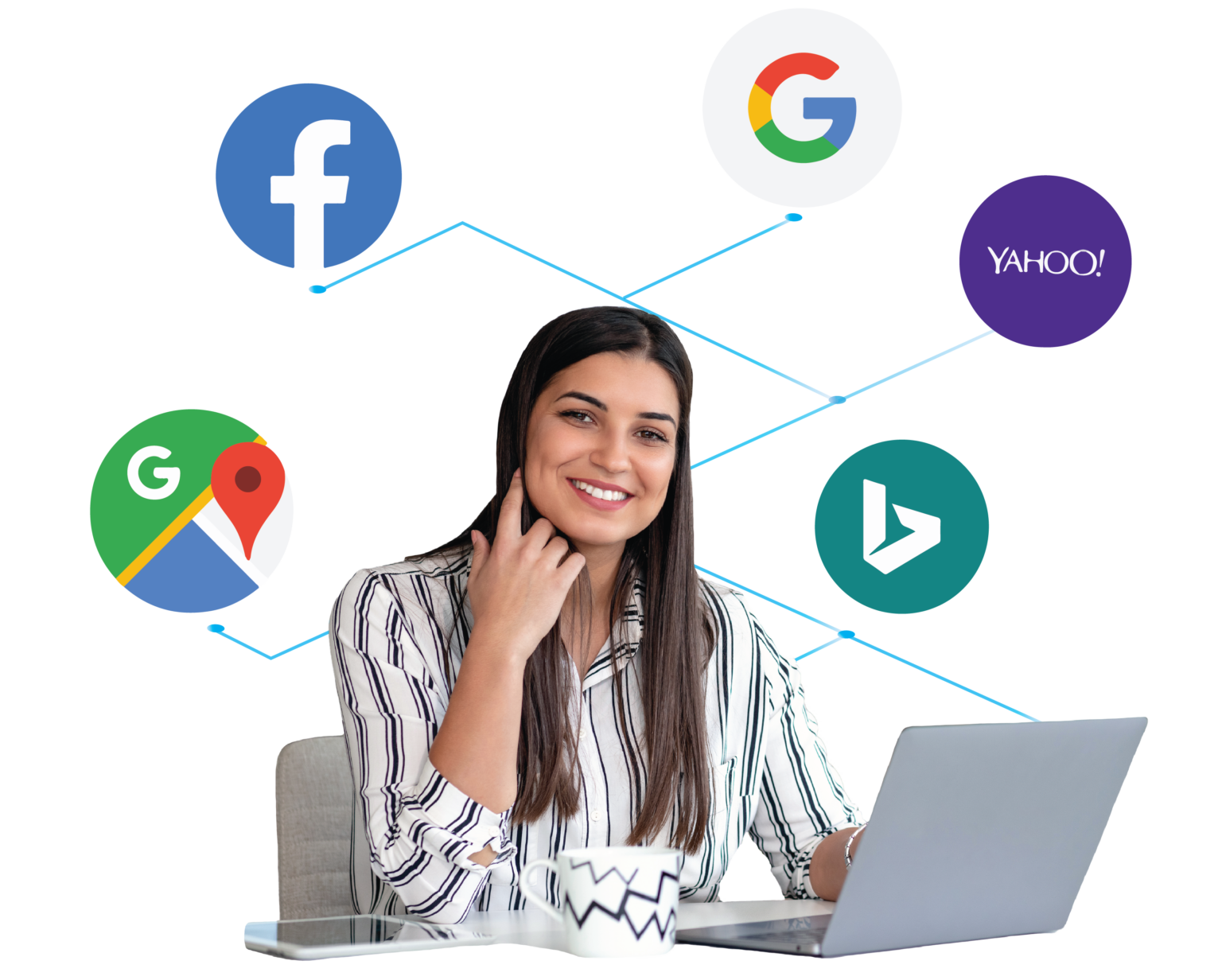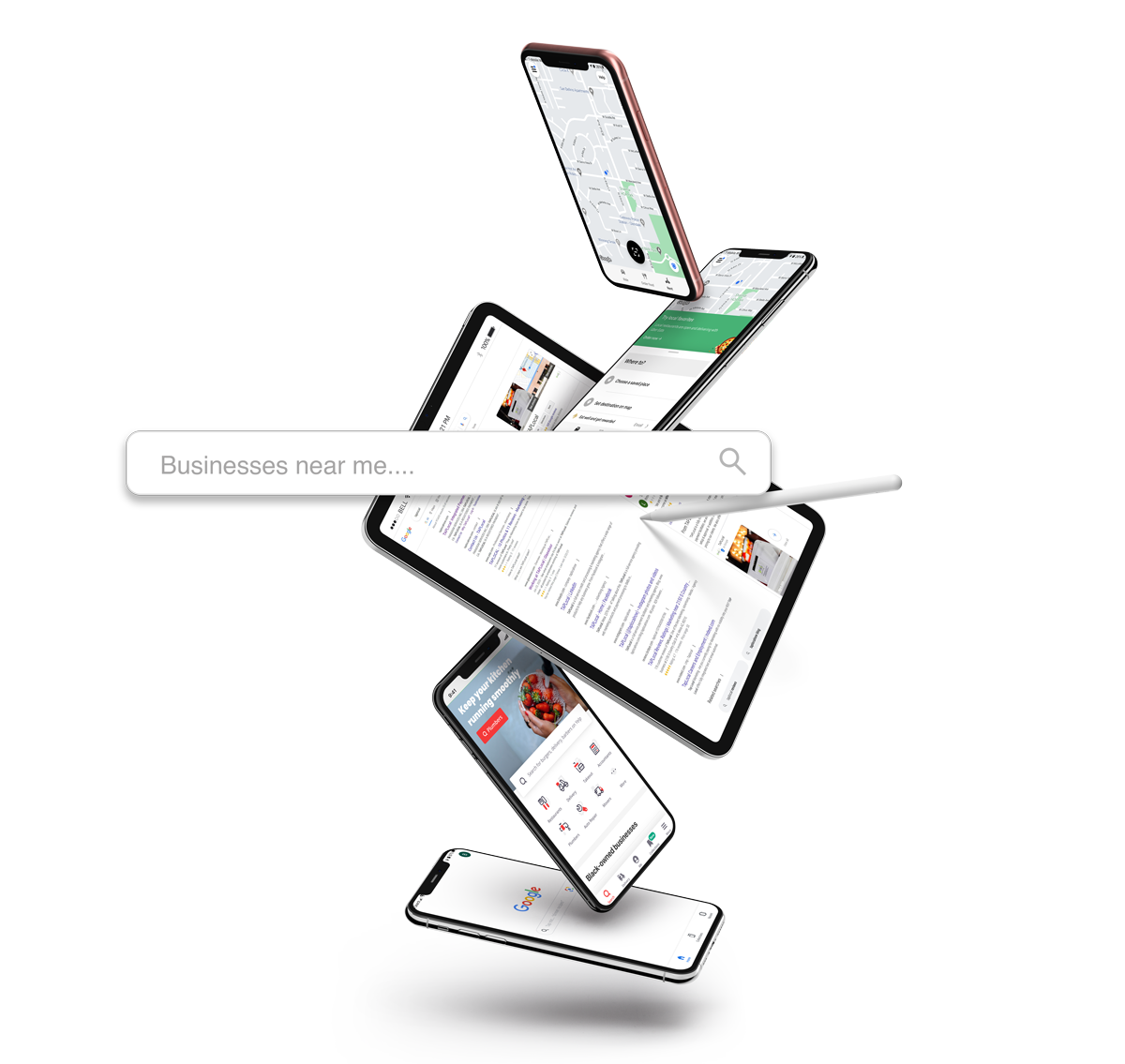 Want To Grow Your Business?
Make Sure You're Found Online
Search for your business' name right now or use our free local SEO scan tool to find out how you show up online. If you don't 'own' all the real estate on the results page for a search with your business' name in it, then how can you expect to show up for product-related searches?
Our local SEO tool takes all the hassle out of SEO work. Automatically list your business in 20+ online directories so that you're found everywhere consumers search. Just enter your information into our dashboard once, then your information will be locked in place. As a part of our service, we'll also assist you in building out your listings so that you outrank your local competition.
Ready To Take Control Of How You Show Up Online?
Correct, Protect & Deploy Your Information Across The Web
1. Scan
Our local SEO tool is the real deal! Use it to scan your business' information & identify inaccuracies or inconsistencies within your online presence.
2. Correct
Enter your accurate information into our tool so that search engines & your customers have access to the most reliable information about your business.
3. Deploy
Our match & lock technology does the heavy lifting of deploying your information across 60+ of the internet's most popular search engines, maps & apps.
4. Protect
Our tool then locks & protects your accurate business info so you never mislead potential customers & or are penalized by search engines for inconsistencies.
We Partnered With The Most Popular Search Engines, Maps & Apps
So Your Visibility Is 100% Effort-Free
Local Visibility Is The #1 Priority
Your customers are searching for services that YOU offer, but you're not going to sell anything if they can't find you. You're building a business. You need to show customers you're open.
With our technology, you'll worry less about how your customers are viewing your business online. Instead, you'll spend more time working on your product or service. The more you can focus on that, the more value you'll actually provide.
Your Business In Over 20+ Places
TAPLocal Listings integrates your business with 20+ of the web's most popular maps, apps, search engines & directories to keep your business' information up to date – everywhere it counts.
Google, Facebook, Yelp, TripAdvisor, and everything in between. Increase your reach & improve SEO so that you're found wherever consumers search. Once live, we'll optimize your business listings and increase your local search ranking. 
Want To Get More People Looking At Your Business?
Make Search Engines Work In Your Favor
Real-Time Updates
Launching a new product, hosting an event or changing your hours? Keep your customers informed with realtime updates to your business' information.
Link Building
We'll list your business on 20+ search engines, social media sites & online directories, offering you unparalleled reach. With more inbound links, you'll also increase domain authority.
Review Management
Generating, monitoring & responding to reviews is part of a successful local SEO strategy. Our dashboard can do all of the above & even stop negative reviews before they happen!
Rich Content
Business profiles with rich content receive 416% more views than those without. Manage all your content & distribute it to all the search engines, maps & apps your business needs to be on.
Instant Analytics
Our data and analytics dashboard provides complete reporting of how consumers are interacting with your brand or business on the web. All in realtime so you're in the know.
Match & Lock
Our local SEO tool immediately scans & claims your business profiles. Our tech then matches it with correct information & locks it in place so your online presence is airtight.
Tired Of Waiting For Customers?
Our Tech Delivers Results That Matter
Hear From Some Of The 10,000+ Businesses That Are Killing It With TAPLocal
Our Clients Love Us & So Will You!
"I own an interior & exterior painting company and a fitness studio. I am by far overwhelmed on a day to day basis. After realizing how TAPLocal offers a great tool to increase my online visibility, I was like, "Please call back." 100x literally. And even though I signed up, they still treat me and my needs as if they are trying to win me over. Love their customer service."
Christopher V.
Studio 11 Elite Personal Training & Bootcamps
Sign Up & Start Growing Your Business Today
It All Takes Less Than 20 Minutes
See How You Show Up Online
Run your free business report to see how your business currently shows up online & identify growth opportunities!
Pick A Marketing Package
From local SEO to review generation, our marketing packages include everything you need to boost your visibility!
Talk With A Specialist
Don't know where to start? Our team of local business specialists is ready to answer any questions you may have.