Transactions And Promotions
Automate The GrowthOf Your Local Business
Simplify how your customers find you & pay for services with a truly end-to-end business solution.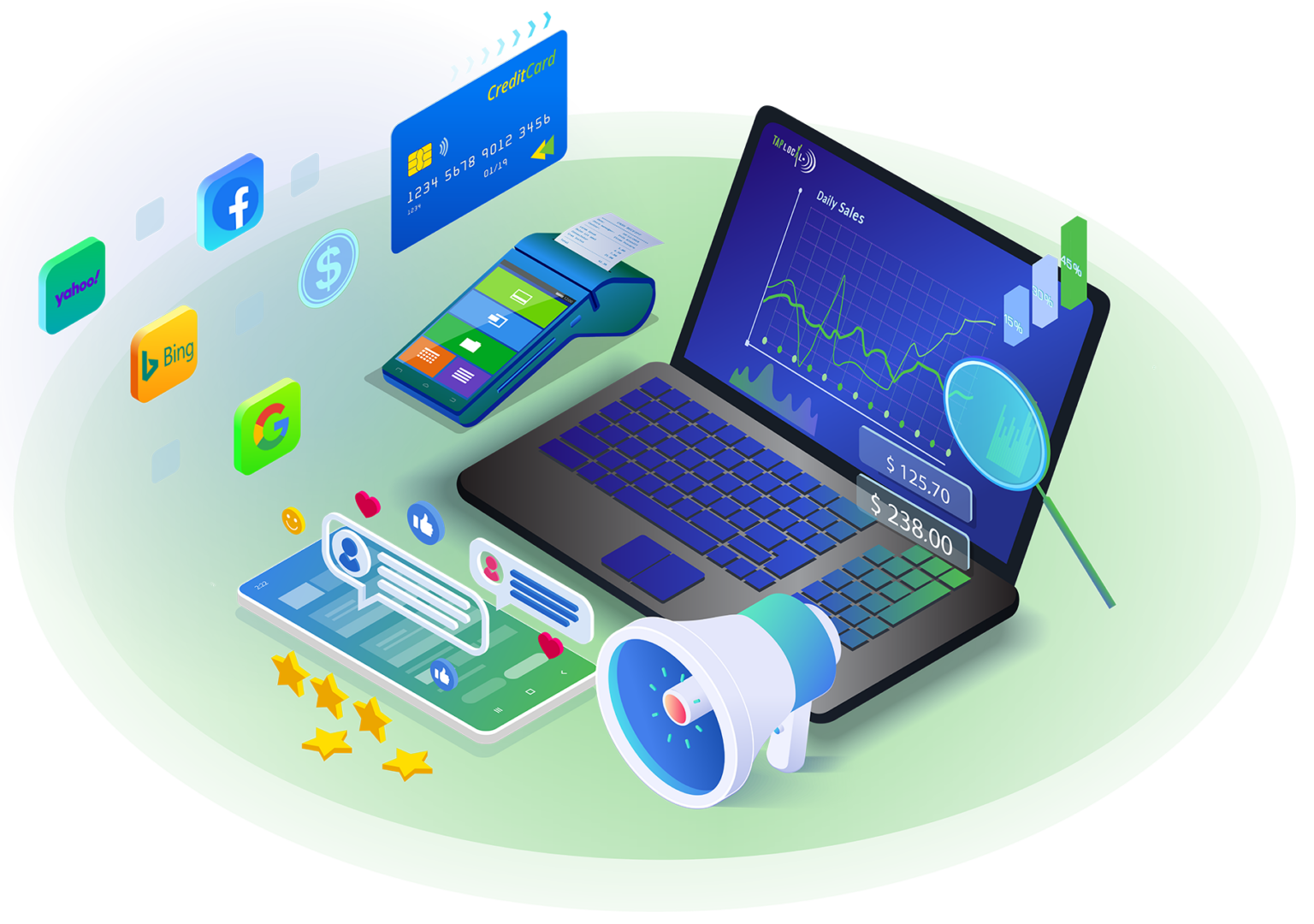 Rather speak with a local business expert?
We'll use your email to make sure that you get trial access to our dashboard, but if you want to take a look at our 'legal stuff', you can view our legal page here.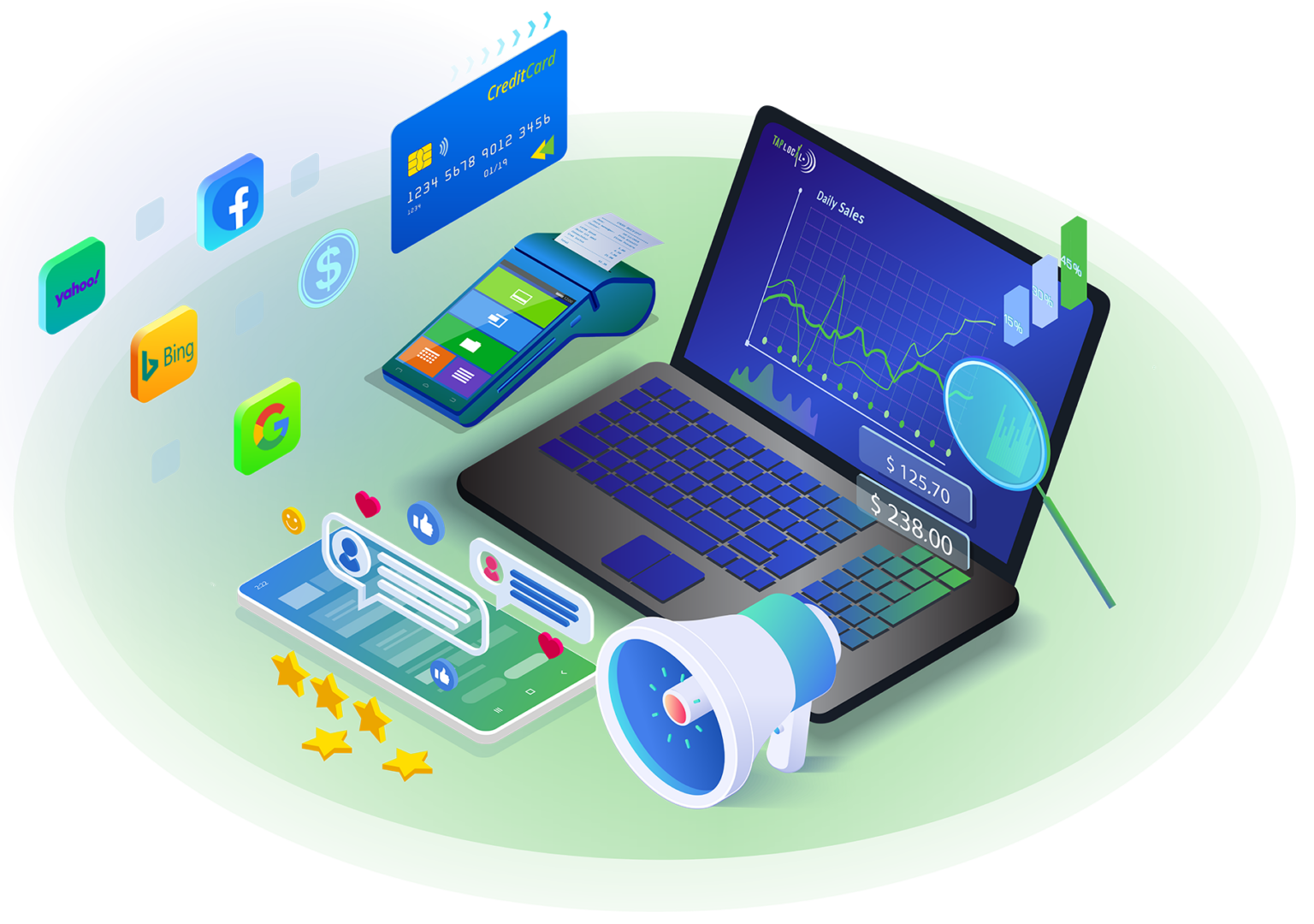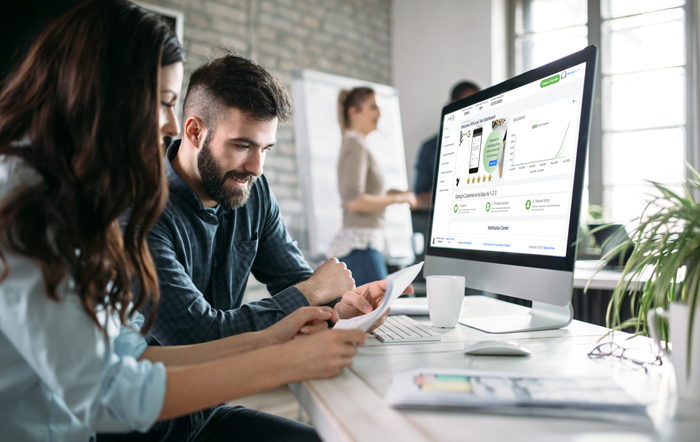 Solve All Your Business Problems
We set ourselves apart by integrating the fundamental tasks of marketing your service & accepting payment for it.  
In doing so, we solve two fundamental business problems. Saving you tons of time, effort & worry.
But our tech doesn't stop there! Our suite of marketing technology gives you everything you need to engage your customers post-visit so they're with you for life!
The Modern Customer Journey Is Complex
So We Simplified How You're Found, Paid & Praised
1. Attraction
Get your business online & attract new customers on search engines
TAP Listings: Local SEO Solution
2. Transaction
Accept all payment methods from your customers & cut processing costs
TAP Direct Payment Solutions
3. Generation
Request reviews from your customers & build your reputation
4. Retention
Send offers & notifications via text message to increase foot traffic
TAP Text Message Marketing
Having Trouble Taking Your Business To The Next Level?
TAPLocal Is Growing Over 10,000 Businesses As We Speak
Our payment & local marketing technology shines in just about any industry, segment or market.
No matter which business you're in. As long as you have the desire to gain more local business & grow.
We have the technology to get you found, paid & praised.
Quick-Service Restaurants
Table-Service Restaurants
Our Clients Love Us & So Will You!
100+ Google Reviews & Counting!

Our Marketing Technology Delivers
See The Results You've Been Looking For
Certified, Reliable, & Proven Technology!

Our technology provides businesses, big & small, with everything they need to compete successfully, but don't take our word for it!
Read our client success stories to see why 10,000+ businesses nationwide choose us for payments & marketing.  
Hear From Some Of The 10,000+ Businesses That Are Killing It With TAPLocal!
Our Clients Have Nothing But Good Things To Say...
"I am beyond impressed by Lauren and the team at TAPLocal. Normally, people would say the sky is the limit. I would have to say the sky is limitless at this point. We just landed a very large contract. Thank you so much!!! i look forward to the future."
Testimonial Taplocal Marketing Puerto Rico
Allure Staffing Solutions
Sign Up & Start Growing Your Business Today
The Whole Process Takes Less Than 20 Minutes
See How You Show Up Online
Run your free business report to see how your business currently shows up online & identify growth opportunities!
Pick A Marketing Package
From local SEO to review generation, our marketing packages include everything you need to boost your visibility!
Talk With A Specialist
Don't know where to start? Our team of local business specialists is ready to answer any questions you may have.